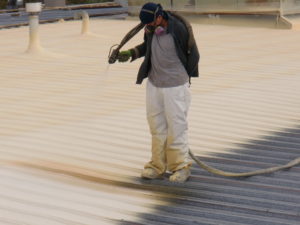 We coat and insulate roofs too!
There are two options- Acrylic or Silicone.
Why would you want to insulate your roof? It protects it from water and can save you from having to redo your entire roof! It reduces roofing repairs and lowers energy costs.
For acrylic insulation, there are three coats: Primer, Base coat, and Finish coat. We start off by cleaning the roof completely, and then proceed with installation. We have options for a 10 year warranty, or no warranty, depending on your budget.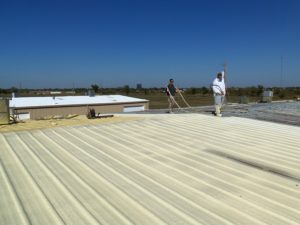 For silicone insulation, there is 10 year warranty available, and it comes in two coats: Primer and Silicone. Cleaning of the roof is done beforehand as well.
Choose an option for your roof today!