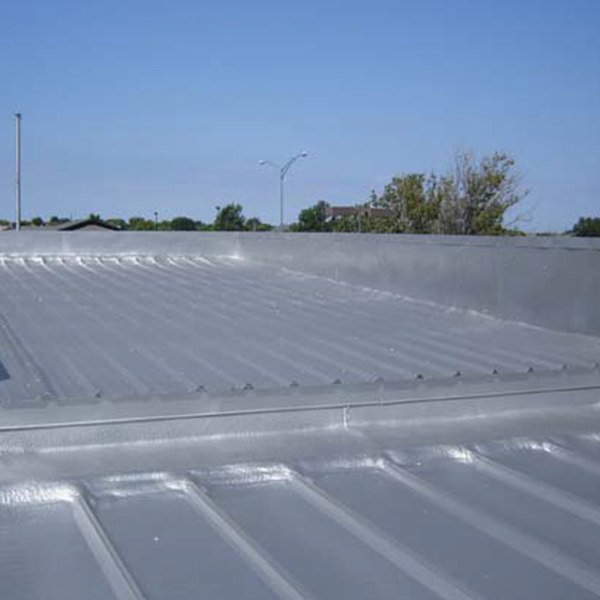 We provide an assortment of options to extend a metal or flat roof's life-span.
Polyurea Protective Coating
Polyurea is an economical solution that waterproofs and protects roofing systems with a sustainable crack free monolithic barrier. This system is fast-curing, corrosion and abrasion resistant. Polyurea can be textured for walking paths easily & walked on in minutes.
Silicone Roll Applied Coatings
Silicone roofing system: Primer and Silicone. Single coat coating that allows for ponding water on your roof. Which makes it ideal for flat low slope roofs.
Acrylic Coatings
For acrylic roofing systems, there are three coats: Primer, Base coat, and Finish coat. Acrylic systems are meant to extend the life of an existing roof and buy time for a full roof replacement.
Spray Foam Roofing
An optional layer of spray foam insulation can be added to any roof. Spray foam is useful in strengthening the existing substrate and insulating the building to lower heating and cooling cost.
Call for a Free Estimate Today!
1-866-775-3626